IRS Cost of Living 2015
Adjustments and Limitations for 2015 for qualified plans.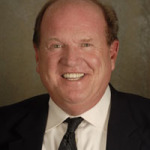 About Leonard L. Shober
Leonard L. Shober has focused a quarter century on representing clients in their estates and tax matters. He began his legal career in an estate planning practice. However, his interest in taxes and estate planning led him to pursue a Master of Laws (LLM) from Temple which he completed in 1994. Len continued his estate and tax practice which ultimately led to a focus on the needs of the elderly and disabled. At Shober & Rock, Len focuses on elder law, tax and estate planning and estate and trust administration.
This site uses Akismet to reduce spam. Learn how your comment data is processed.