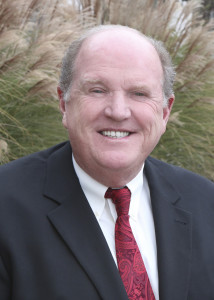 Leonard L. Shober has represented clients in their estates and tax matters for the past 40 years. He began his legal career in an estate planning practice. However, his interest in taxes and estate planning led him to pursue a Master of Laws (LLM) from Temple, which he completed in 1994. Len continued his estate and tax practice, ultimately focusing on the needs of the elderly and disabled. At Shober & Rock, Len focuses on elder law, tax and estate planning, and estate and Trust administration.
Len attended Temple University School of Law and graduated in 1986 with honors. He was awarded the prestigious Bureau of National Affairs (BNA) Award for his scholastic performance in his senior year.
Prior to law school, Len was a social worker and family counselor with a degree in Psychology from LaSalle University, where he graduated cum laude. Both during and after college, Len worked in the Department of Psychology as a psychological testing administrator and later as a social worker and family counselor at Eagleville Hospital. Len later worked as head of the Social Work Department at Interim House, a long-term residential drug and alcohol program for addicted women. Len's social work and counseling background has greatly assisted his work with the elderly and families in crisis.
Len is a member of the Pennsylvania and Montgomery County Bar Associations. He is also a United States District Court member for the Eastern District and the National Academy of Elder Attorneys (NAELA).
A frequent lecturer, Len has assisted various civic groups and community organizations in understanding these complicated areas of the law. Len has also taught continuing education courses for accountants in Pennsylvania.
He resides in Chalfont, Pennsylvania, with his wife, Alice. They have three children, Samantha, Andrew, and Matthew who have all gone on to professional careers. Len enjoys golf, photography, computers, and working around the house in his spare time.